Known as the Garden Island, there is so much to see and do in the beautiful place of Kauai. No matter whether you are looking to relax or swim on the beach, or you want to enjoy an adventure activity, from kayaking to hiking, you can do it at Kauai. From state parks to luxurious beaches, to say Kauai is postcard perfect is no exaggeration. With that being said, read on to discover some of the most memorable things you can do while you are in Kauai.
Wailua River State Park
Kauai is home to some of the most beautiful scenery. This does not merely relate to the beaches, which are to die for. But the rainforests are stunning too. This park, in particular, is home to the only navigable river in the whole of Hawaii. Hoping on a boat tour and getting an eyeful of lush valley is an experience you will remember for the rest of your life. Other popular interest points in the park include Wailua Falls and Opaekaa Falls. You can drive to both of these.
Napali Coast
Another place that you should most definitely visit while you are in Kauai is the Napali coast. This is a stunning series of cliffs, which is 17 miles on total. They may be steep and rocky, but they are breathtakingly beautiful. The vast majority of people that have visited this part of the world have stated that there is no better way to experience the eye-catching terrain and natural beauty of this island than via the Napali coast. So, no matter whether you want to experience this from the air, water, or by foot, you simply need to make sure you do. Otherwise, you will regret it! If you are looking for the least expensive method for surveying this coast, you should definitely consider hiking the Kalalau Trail. Do bear in mind, though, that this is only advised for experienced hikers because it is an incredibly strenuous excursion.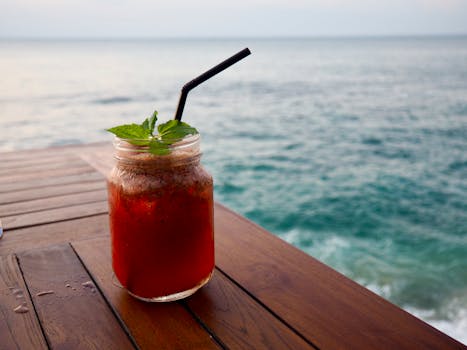 Enjoy an authentic Luau 
If you visit Kauai, you simply need to make sure you enjoy a luau. For those who are unaware, this is a traditional Hawaiian feast or party. It tends to be accompanied by entertainment, and there is a great selection of feature food, including haupia, ophi, salmon, lomi, pike, Kalua pig, and poi. Entertainment includes traditional Hawaiian hula and music. If you are looking for their new kauai luau, look no further than the Koloa Landing Resort. This is probably the newest luau on the island, bringing dance, cuisine, costume, and music to the table so that you can enjoy the heritage and the culture of Kauai.
Waimea Canyon
This is another location that is well worth a visit while in Kauai. It is nicknamed the Pacific's Grand Canyon, so you can get a good idea regarding what to expect. It features a 3,600-feet deep gorge and is 14-mile long and 14-mile wide. You will find everything from evergreen vegetation to craggy red cliff sides here. It is a true treat for the eyes.
Po'ipu Beach
There are so many different amazing beaches in Kauai, making it incredibly difficult to select just one. After all, if you are looking for a bit of winter sun, Hawaii is always a premier destination to consider. One beach that is definitely popular with tourists is Po'ipu beach, and it is not difficult to see why. Located on the southern shore of the island, this is a small shoreline that appeals to many different types of beach-goers. This is because it is based in the heart of the Po'ipu resort area, and it has calm waters, beautiful golden sands, providing a great place to kick back and relax. Plus, it is a good place to swim too, as you don't need to worry about heavy waves.
As you can see, there are plenty of amazing things to do while visiting Kauai. Not only is this a place that looks incredible with natural beauty in abundance, but there is plenty to see and do in the area too. No matter what you decide to add to your itinerary for your trip, one thing is for sure: you are bound to have an incredible time that you will remember for all of the right reasons.